Our Hardware & Network
At AGL-Host we believe you have the right to know where you website is located and the equipment we use. After all, you will be storing valuable data on your server, it is important that you know where exactly your server is located and that all your data is kept in safe hands.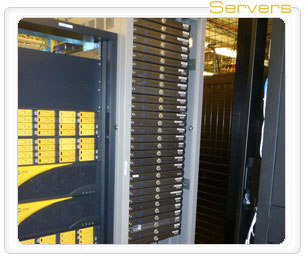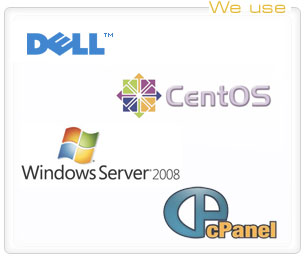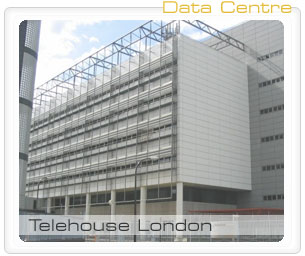 Our Servers
We don't use shuttle PC's or converted home/office computers. At AGL Host to provide quality hosting for your business, we should invest in quality hardware. We use rack mount servers (typically 1U). Our key rack web servers are powered by Dell hardware.

Our servers have at least 4GB of RAM installed to help provide you with a fast reliable service. Each server is monitored 24/7/365 with regular backups takes to ensure high uptime and data security.

The majority of our network runs on the Cent OS operating system Cent OS is a tried and tested operating system, it is widely considered to be the most stable OS and provides a great reliable service. The Cent OS project is also built around minimising memory leaks, this helps ensure that RAM is kept free and available to power your website.

For our Windows customers, we use Windows Server 2003 and Windows Server 2008. To help ensure data security, all server OS updates are checked and installed daily.
Data Centre
Our servers are in two state of the art, modern datacentres. The datacentres we use are; Telehouse (London), The Planet (Houston). Both data centres boast great reputations and connectivity.
Telehouse - Established in 1990 telehouse is located in the heart on London. Over 70% of the UK's internet traffic passes though Telehouse, so having our servers located in the heart of the UK's internet backbone is a great asset to us and one which we can pass onto our customers. Telehouse has over 45,000m2 of server space with the majority of the UK's biggest ISP's having servers located in their facilities.

The Planet - Our second data centre, The Planet works with over 22,000 business all over the world and is one of the most trusted names within the data centre sector. Over the last 5 years The Planet has provided us with a great reliable server location. The data centre is trust with of 40,000 servers and boasts 100% network uptime.

Data Security
Providing a secure, safe, reliable environment for your data is our key concern. All our servers are kept updated with the latest software and are guarded by tight firewalls. We also regularly backup all data to ensure that if you website is compromised, we have an up-to-date backup ready to support you.
Our data centres are protected tight security and access control to help protect against any unauthorised. Key datacentre security measures:
- Systems-controlled access
- Front-line security staff
- Perimeter intrusion detection equipment
- 24 h CCTV